One in every five people owns a smart phone. That's more than one billion people. Our devices have become an extension of ourselves; they are company in some of the most monumental, meaningful and intimate experiences of our lives. We bring them to the bathroom. We keep them near us while we sleep. We invite them to dinner. We clutch them tightly when we meet the Pope.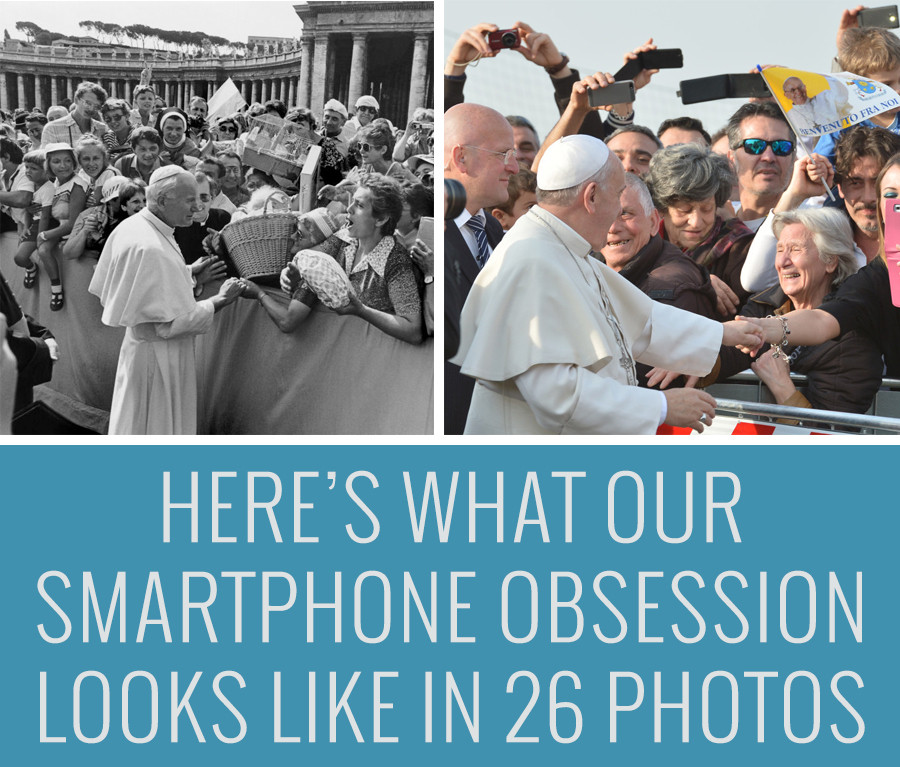 Technology's pervasiveness seems innocuous at first. A five-minute walk with the dog on a nature trail becomes a five-minute window to check email. A couple of scrolls through Instagram while Spike does his thing appears harmless, but we miss the little off-screen moments that make life better and even decrease our stress. (And sleeping with your phones is just a bad idea.)
We're only getting more hooked. Over the past half-decade, smartphone use has increased exponentially. Our reliance on these device has evolved too. Data in a 2012 report produced by the Pew Research Center revealed that 29 percent of American cell phone owners describe their phones as "something they can't imagine living without."
The way we experience all aspects of life -- from the mundane moments to the momentous -- has been changed. Our relationship with phones is a complicated one: They come with us everywhere we go, but they often lead us to be lonely or alone. They record every moment of our lives, but they pull us from living in those moments. We have yet to master the perfect balance of phone as an accessory and phone as a life source. The series of photos below illustrate the juxtaposition of life before phones were a continuation of our social identities and the unromantic present, where they seem to be just that.
SUSCRÍBETE Y SÍGUENOS
Enviarme diariamente por correo electrónico los blogs y las notas más destacadas. Entérate de más
President Bill Clinton leaves the White House, 1994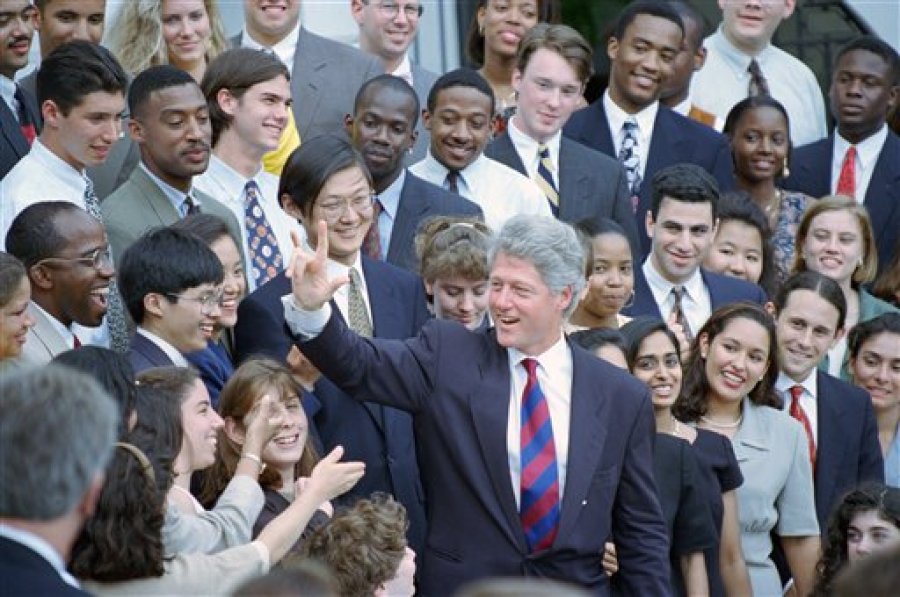 Photo: AP
President Barack Obama speaks at the Women's History Month reception at the White House, 2013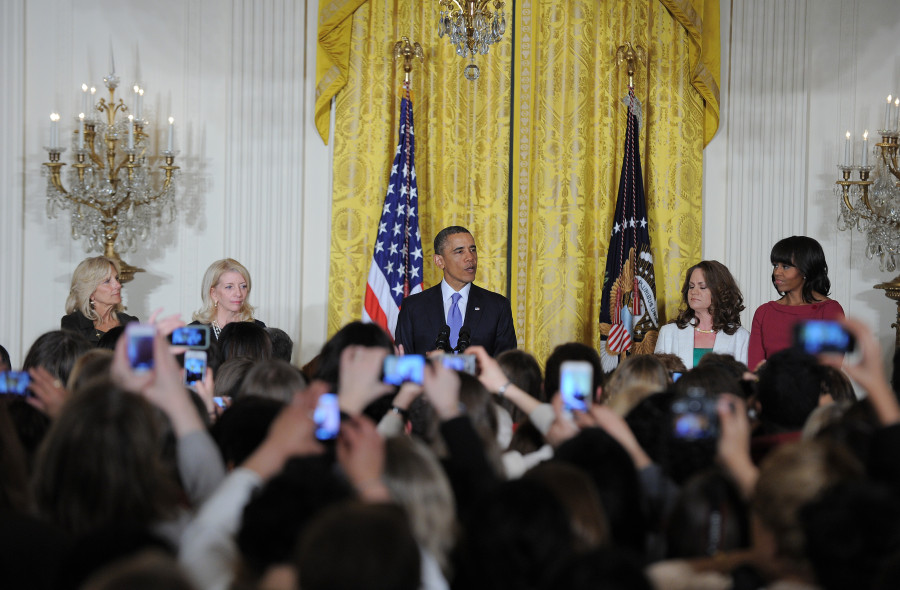 Photo: Getty
Passengers ride the subway, 1970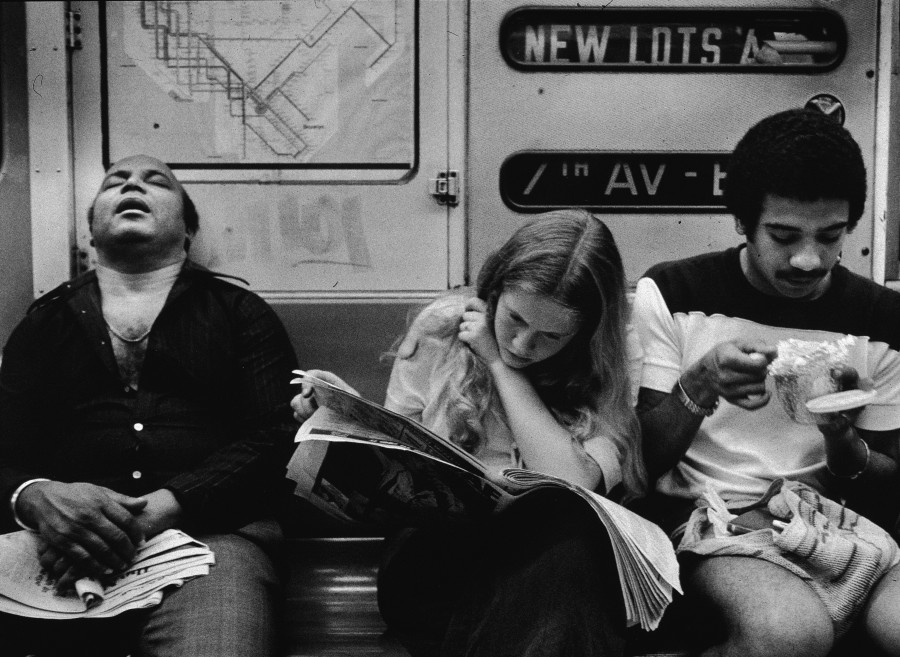 Photo: Getty
Passengers ride the subway, 2014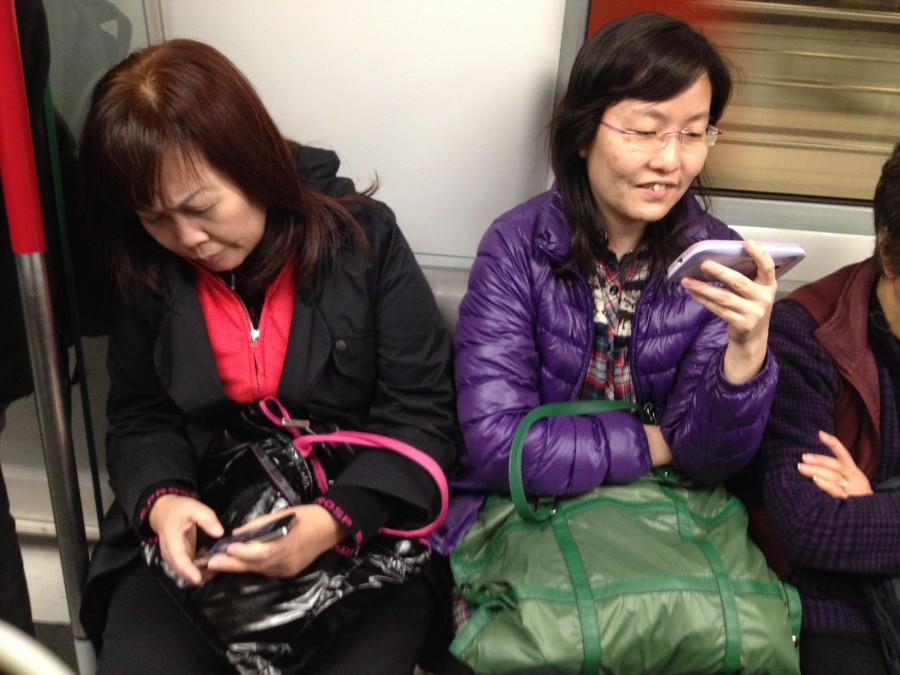 Photo: Getty
Pope John Paul II visits St. Peter's Square in Rome, 1983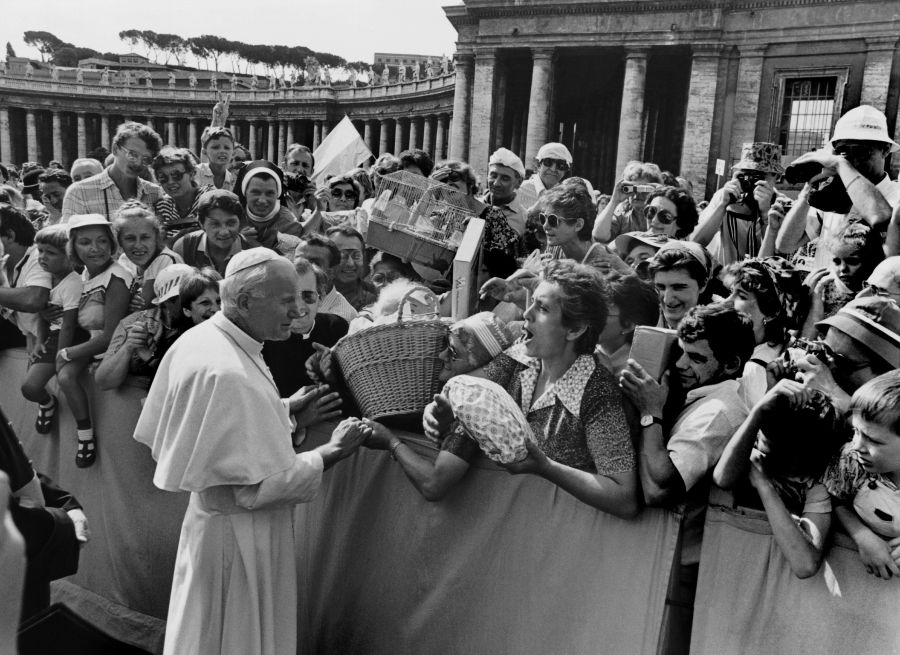 Photo: Getty
Pope Francis visits Guidonia Montecelio near Rome, March 2014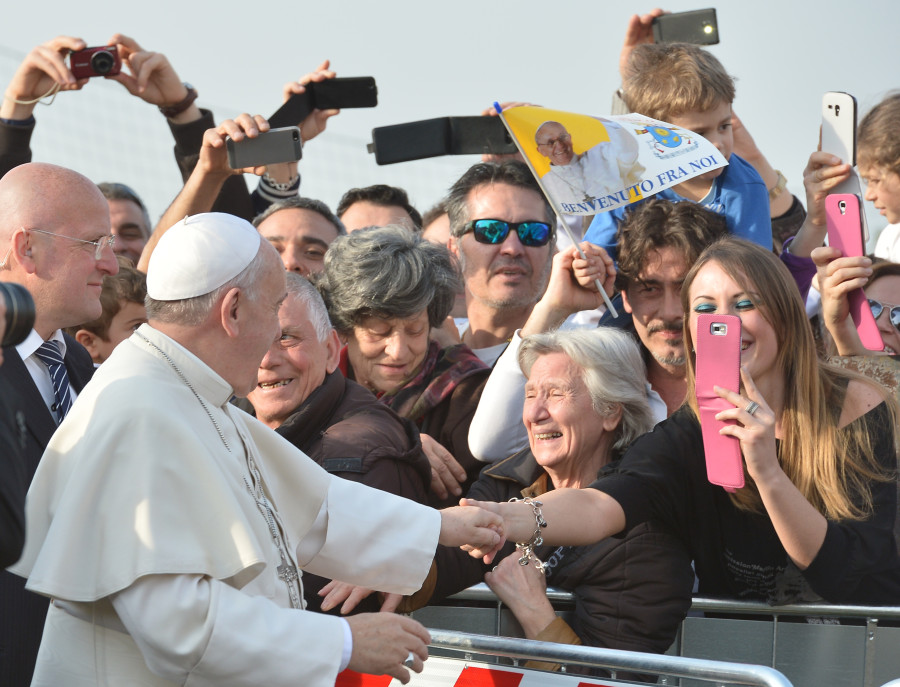 Photo: Getty
A woman walks a dog, 1923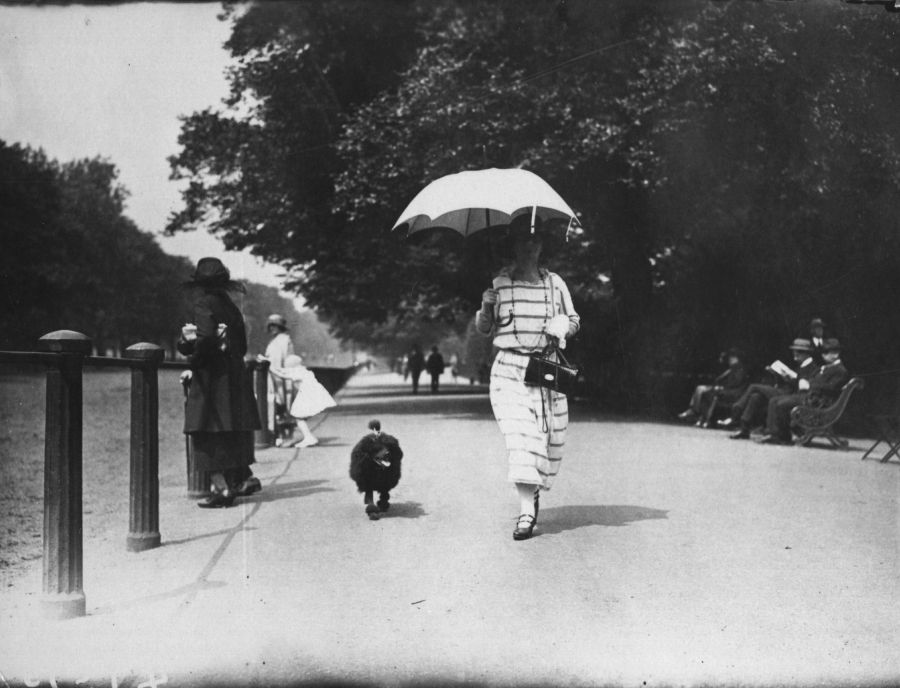 Photo: Getty
A woman walks a dog, 2014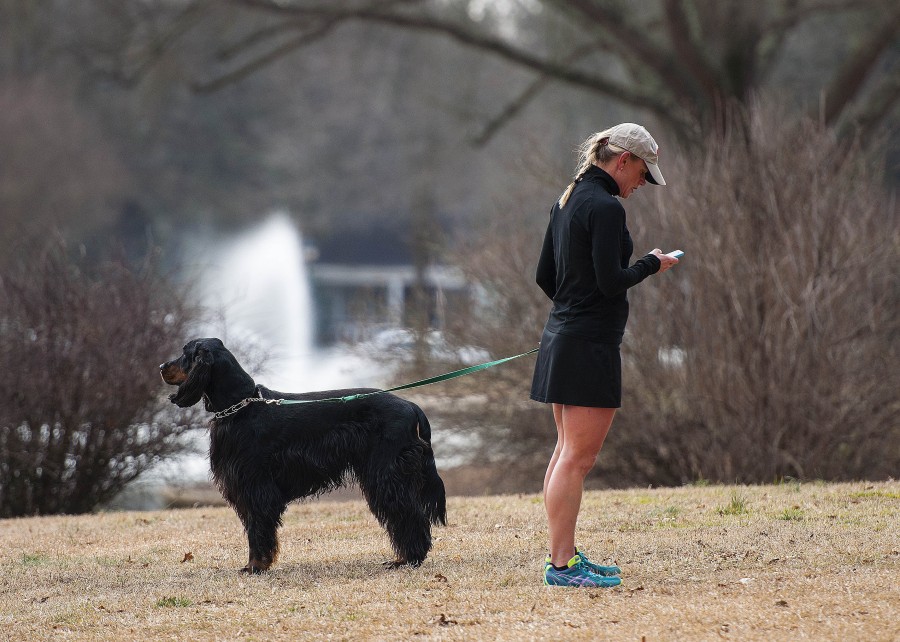 Photo: Getty
Girls catch sight of The Beatles, Los Angeles, 1964 Photo: AP
Girls catch sight of One Direction, London, 2013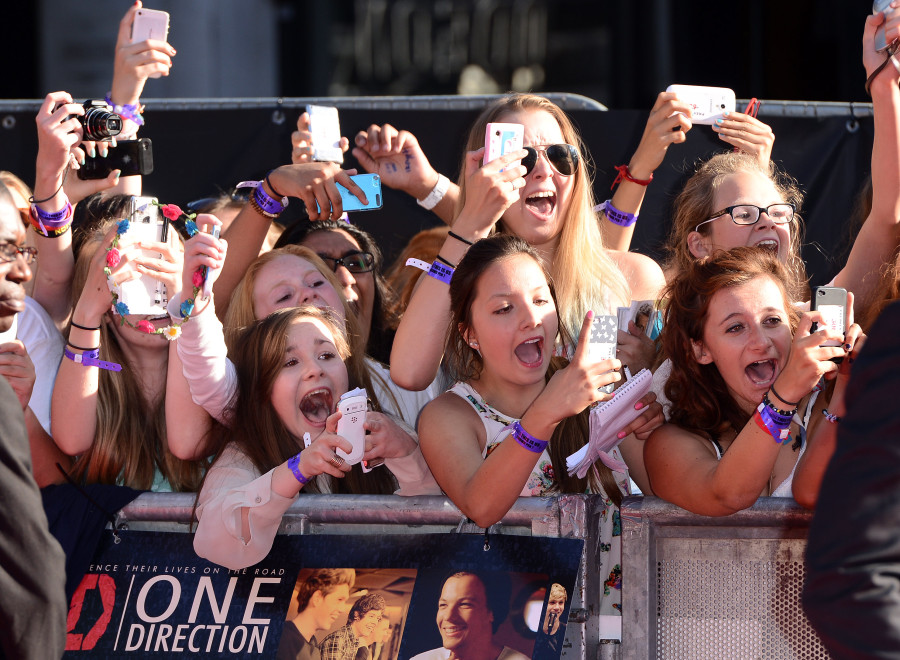 Photo: Getty
A group of women shares a meal, 1930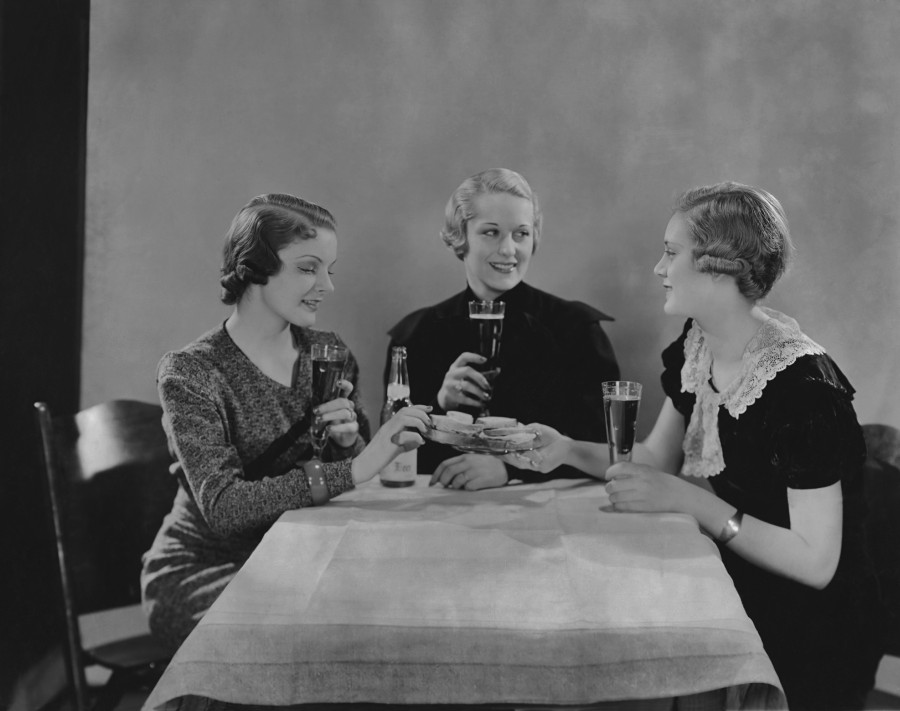 Photo: Getty
A group of women shares a meal, 2013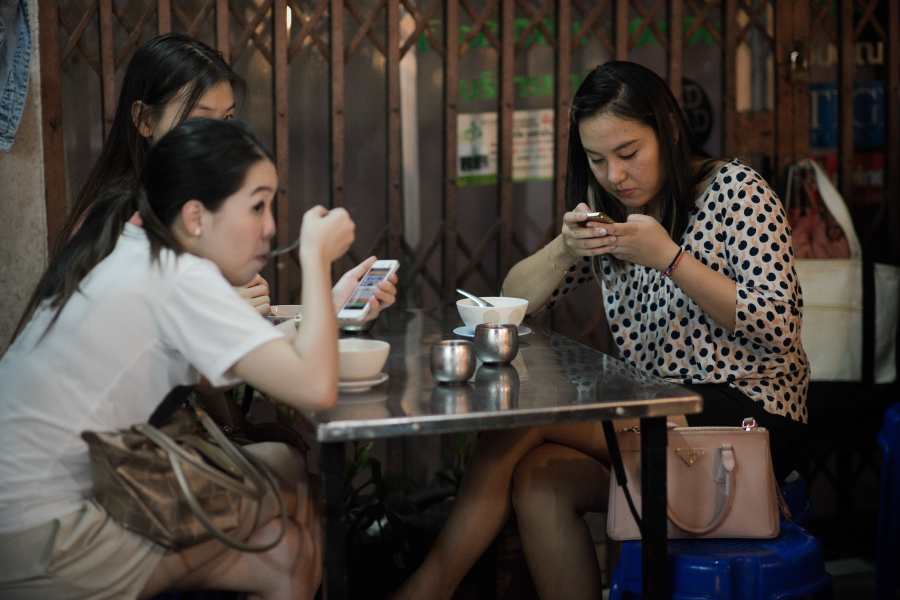 Photo: Getty
Attendees enjoy a David Bowie concert, 1973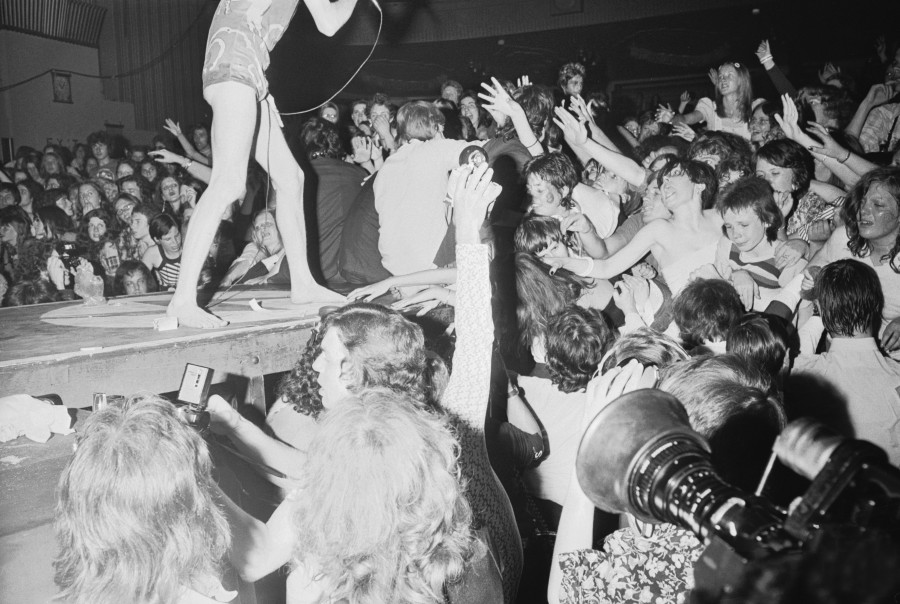 Photo: Getty
Attendees enjoy a Beyoncé Concert, 2013 Photo: AP
A man walks through the snow in London's St. James Park, 2007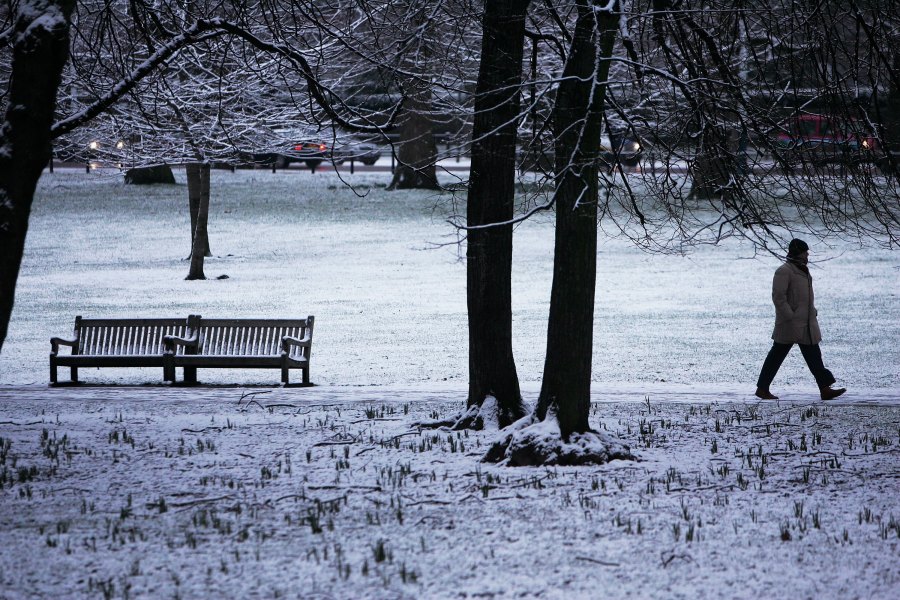 Photo: Getty
A woman walks through the snow in London's St James Park, 2010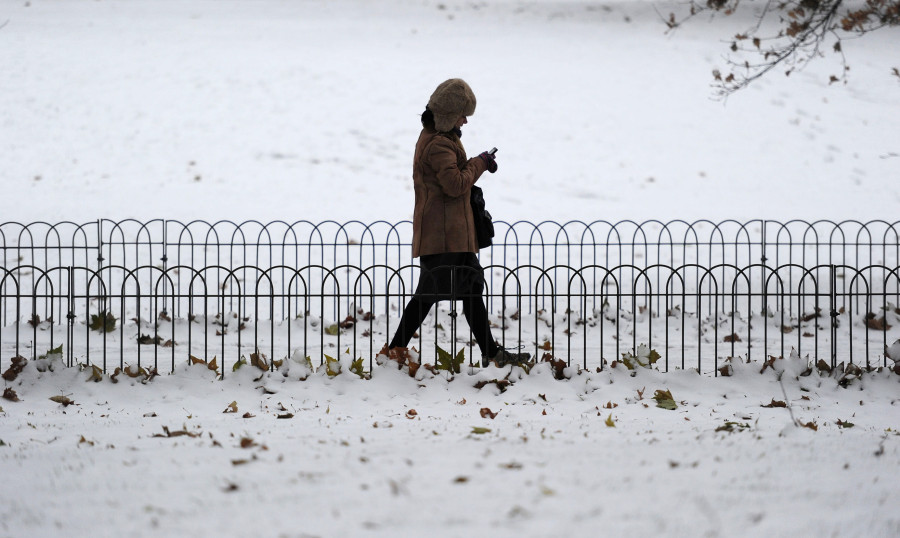 Photo: Getty
Matt Lauer greets fans outside NBC's Today Show, 1999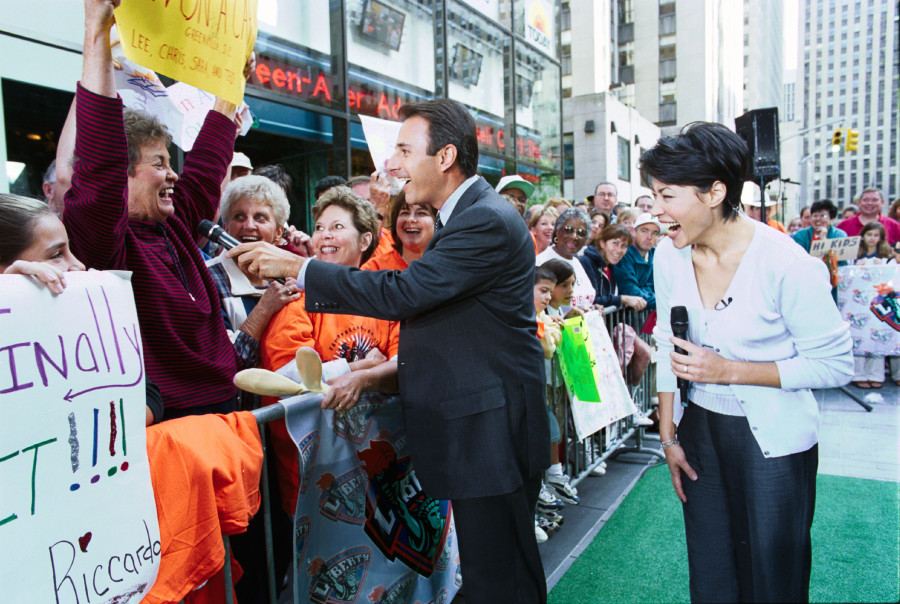 Photo: Getty
Matt Lauer greets fans outside NBC's Today Show, 2013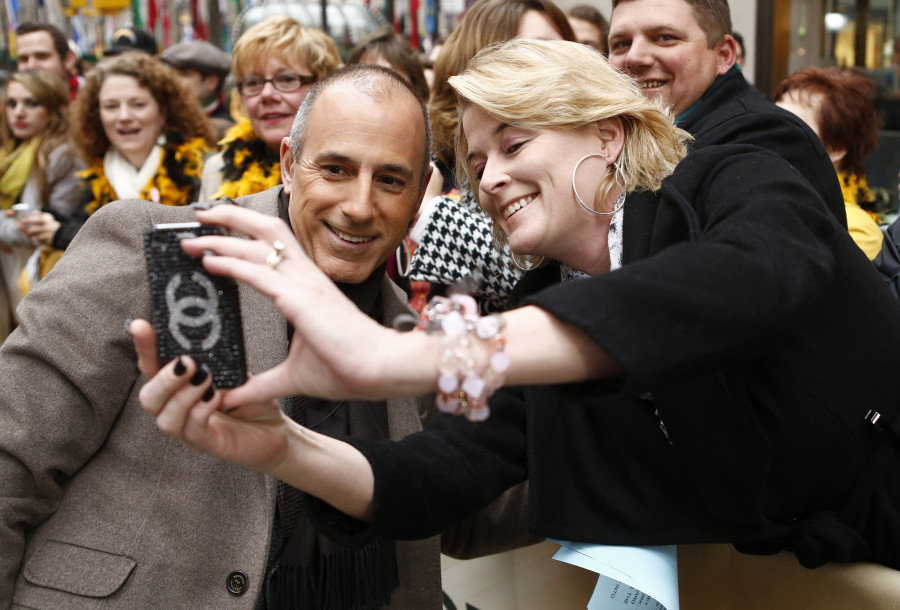 Photo: Getty
A man dines alone, 1959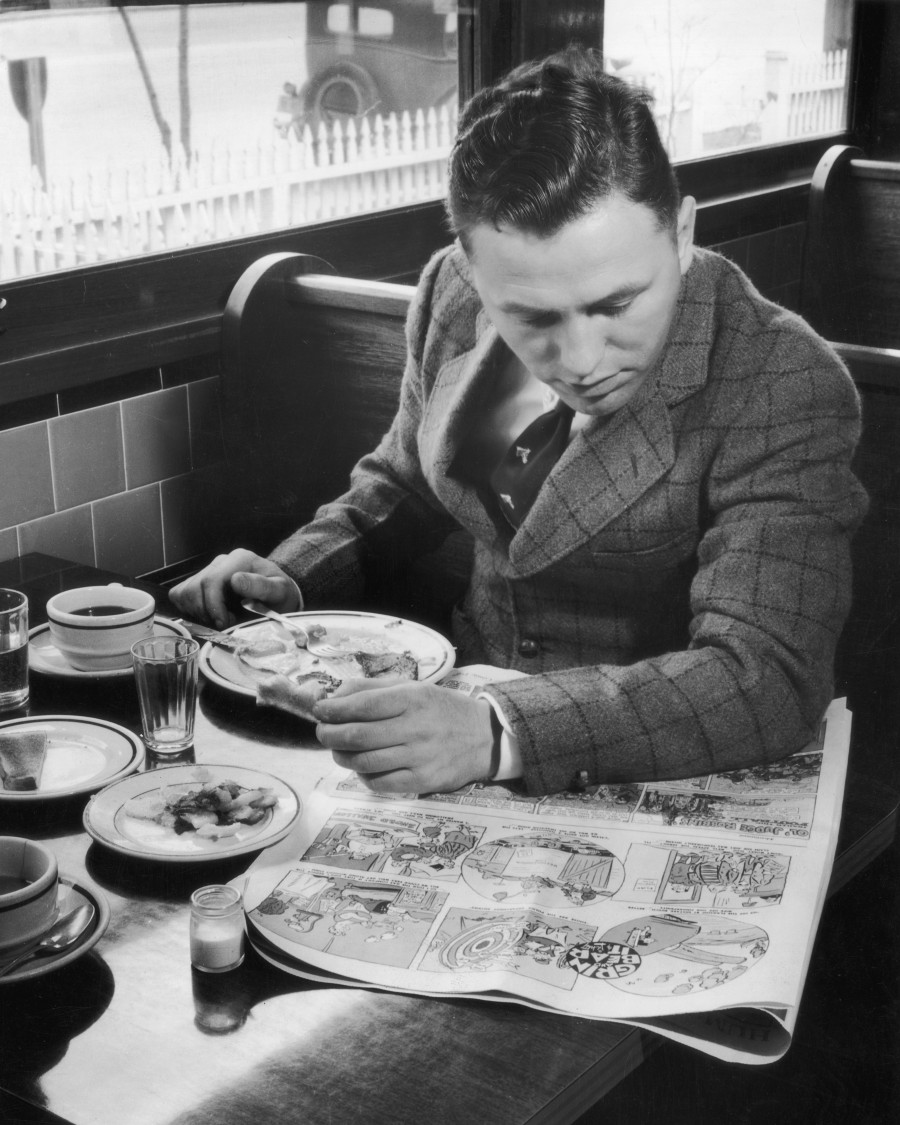 Photo: Getty
A man dines alone, 2014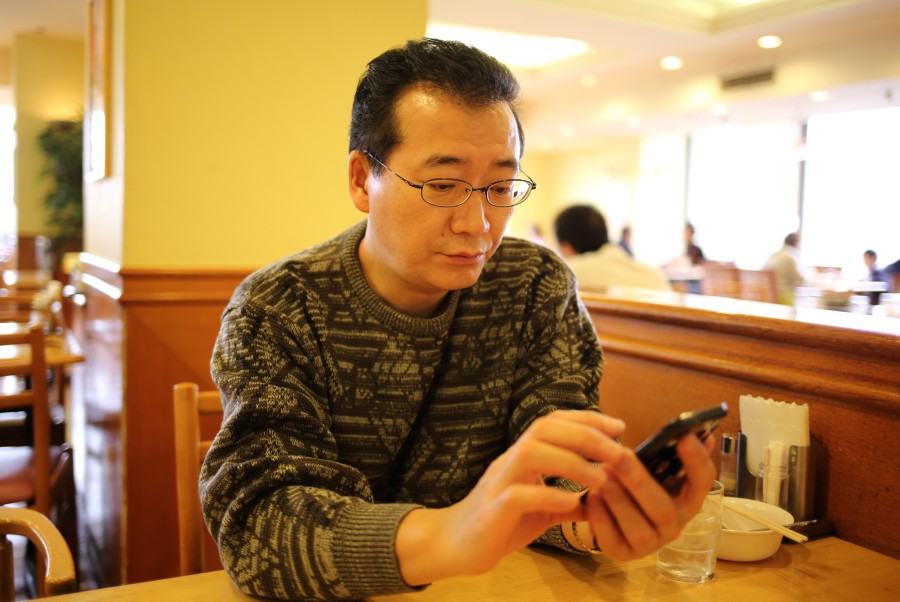 Photo: Getty
Women sit for manicures and beauty treatments, 1971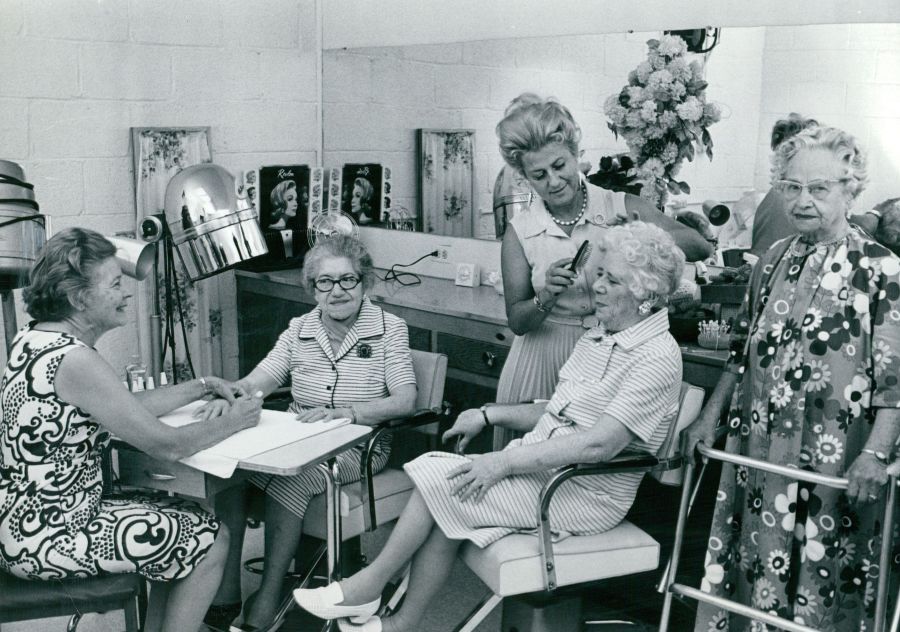 Photo: Getty
A woman sits for a manicure, 2013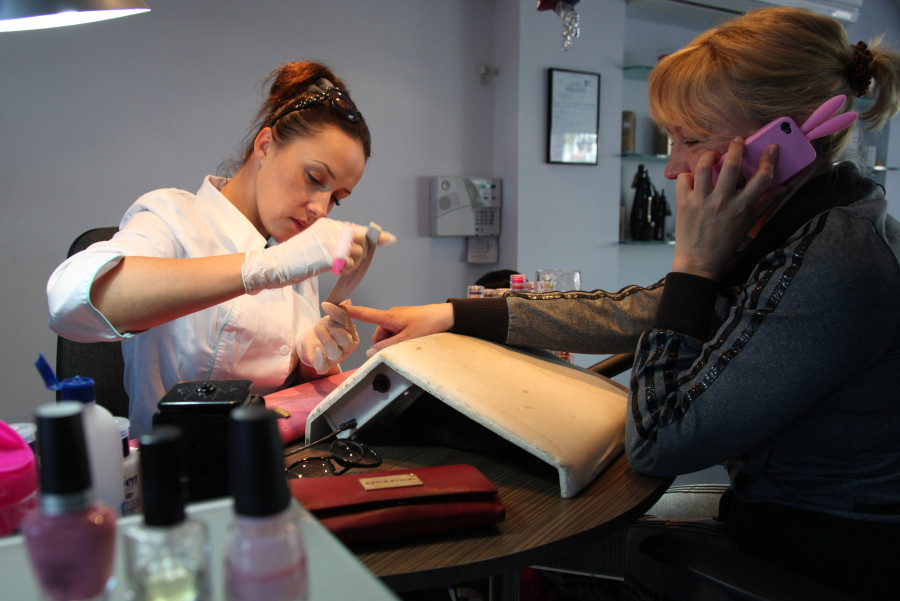 Photo: Getty
Fans stake out stars at the premiere of "Seven Years in Tibet," Los Angeles 1996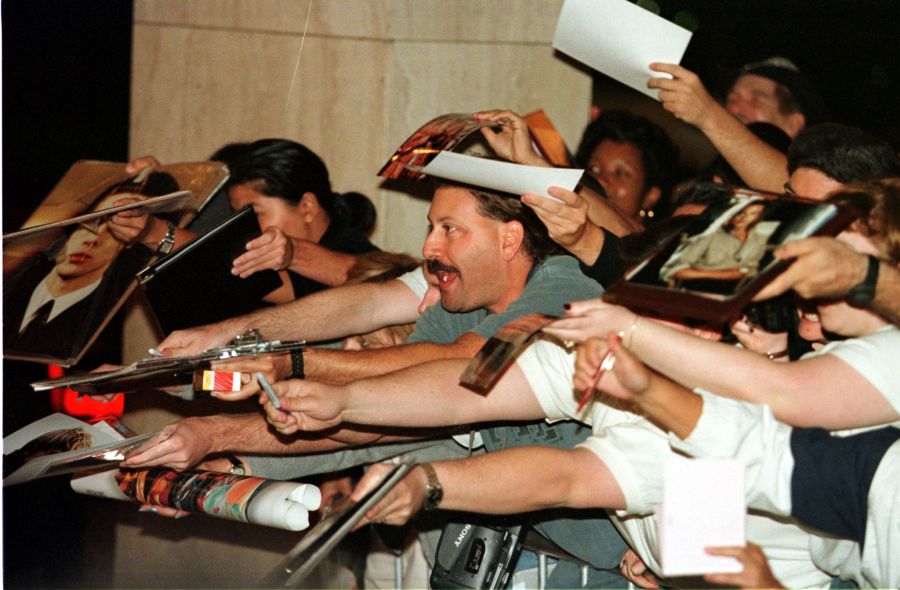 Photo: Getty
Fans stake out stars at the premiere of "The Great Gatsby," 2014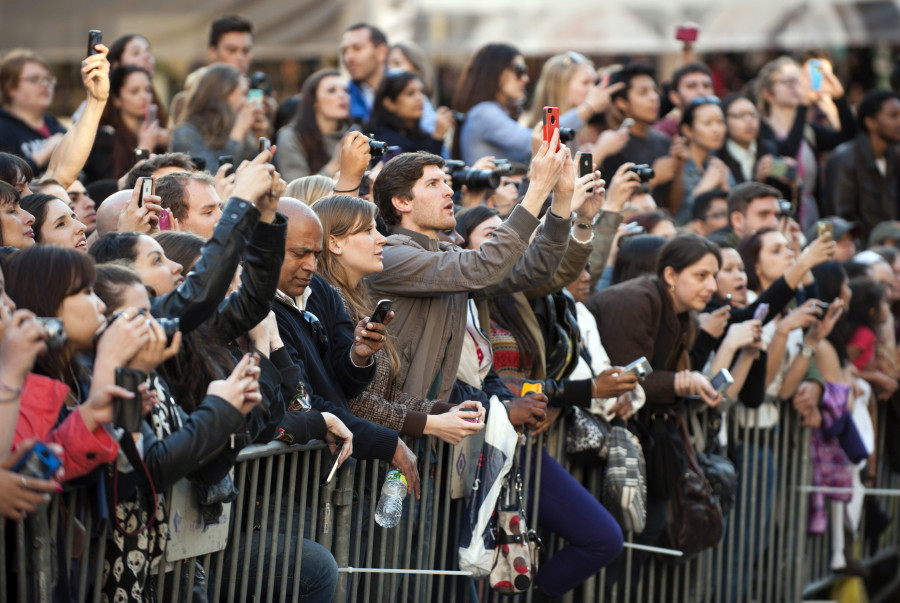 Photo: Getty
Malia and Sasha Obama stand together at the Inaugural Parade, 2009 Photo: AP
Malia and Sasha Obama sit together at the Inaugural Parade, 2013 Photo: AP